Installing an insulated garage door is one of the well-known ways to reduce energy wastage at home. Energy prices are always changing. So, many homeowners in areas with extreme weather or large temperature swings explore ways to insulate their homes to save on energy costs. Unfortunately, one area of the house which can be a big source of energy waste is the garage.
There is some debate as to whether or not an insulated garage door is worth the effort and cost. Some say that it can lead to significant energy savings. However, others argue that it is unnecessary unless the garage is attached to your home and used frequently. Ultimately, whether or not to have an insulated garage door depends on personal preference and needs.
Types of Insulation Used in Insulated Garage Door
Fiberglass insulation
Fiberglass insulation is among the most cost-effective ways to insulate your home. By applying it to the interior surface of your door, you can significantly improve the door's R-value or thermal resistance.
Foam board insulation
Foam board insulation is a good way to insulate your garage door. These thin, rigid panels have a high level of insulation. That makes them perfect for keeping your home warm in the cold season and cool in the summer months. However, because these doors are prone to damage from the door opening. Therefore, they are best suited for garage doors that are not used frequently.
Spray foam insulation
The R-value of the garage door is increased by spraying on insulation made of foam. This method is a common insulation approach. It is not always the most effective alternative for garage doors, but it is an alternative.
Cellulose insulation
Spray foam and cellulose insulation are similar, but cellulose insulation performs better for garage doors. However, this comes at a cost. Cellulose insulation is significantly more expensive than the spray foam type.
Reflective insulation
Reflective insulation is thermal insulation that reflects heat into its source rather than allowing it to pass through. That makes it ideal for use in hot climates, where traditional insulation methods may not be as effective.
Insulated Garage Doors
Are you seeking ways to improve your home's energy efficiency? Then consider hiring a professional garage door installer to replace your garage door with an insulated one. These doors are made with a foam core instead of metal, which helps reduce heat loss. Insulated garage doors can effectively make your home more comfortable and help save money on energy bills.
Why Is An Insulated Garage Door Worth It?
An attached garage has at least one shared wall with your home. But a poorly insulated door can let hot and cold air into your living space. The same goes for if your garage door is next to a bedroom. Poor insulation can result in uncomfortable drafts and temperature fluctuations.
An insulated garage door is a key to maintaining a comfortable temperature in your garage. This is especially important if you use it as a workstation, gym, or store your car and belongings. Extreme temperatures can damage vehicles, power tools, musical instruments, and exercise equipment, so protecting them is important.
Do you plan to sell your house in the near future? Making simple changes to improve insulation could make a big difference in increasing your home's value. Not only will it be more appealing to potential buyers, but it could also increase the value of your home.
Investing in insulation for your garage door may not be necessary if your garage is detached from your home. It would only be if you store expensive items in your detached garage that are sensitive to temperature changes. Insulating a detached garage door will not affect your home's energy costs.
Is Insulating Your Garage Door Beneficial?
Insulating your garage door is not usually worth it if you do not insulate your whole garage. All surfaces in your garage contribute to energy transfer. So if you only insulate your door and not the other areas, you will not see a significant decrease in your energy expenses.
Deciding to insulate your garage door is a personal one that depends on many factors. They include the climate you live in, the design of your garage, and how you use the space. Working with a reliable garage door company is a big help when deciding whether or not to add insulation.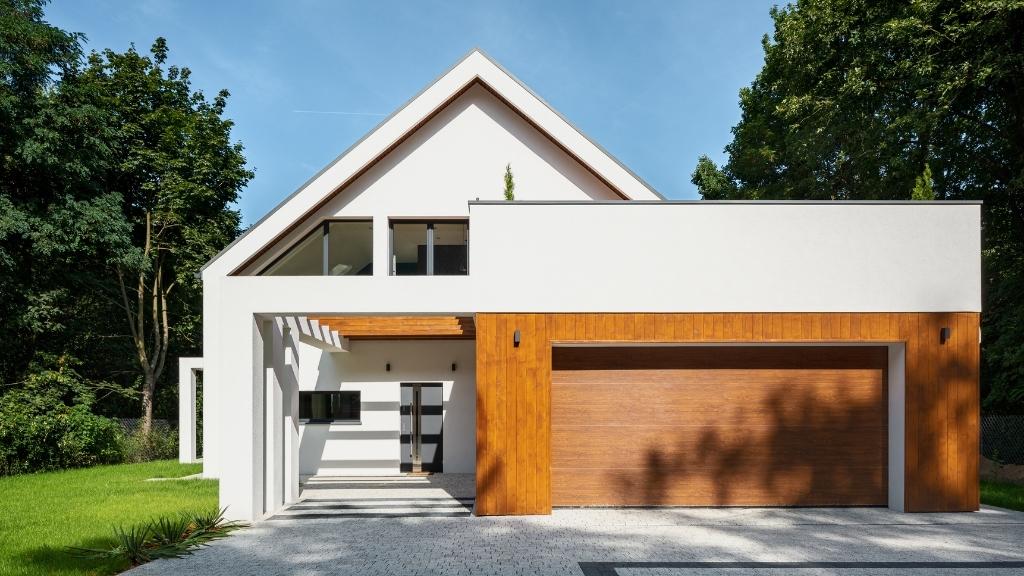 There are a lot of different garage doors out there. Naturally, it can be tough to figure out which one is right for your home. That is where we come in. At Titan Garage Doors NE, we have more than a decade of experience with all different types of garage doors. We can help you make the best decision for your situation. Whether you are looking to upgrade to insulated garage doors or want something new, we can help. We also offer garage door opener repair, custom garage door designs, garage door installation, and garage door replacement services. So call us today for free estimates.