Choosing a garage door repair company in Lincoln, NE, is an important decision, and it is not always an easy one. There are many providers to choose from in this city. Garage doors are extremely important in protecting your home, and you do not want to choose just any company to help you fix or install a new garage door. Read on to see how you can find the best company for your garage door repair needs.
How to Choose a Good Garage Door Repair Company in Lincoln, NE
Check Out the Reviews and Testimonials
Garage door companies need to have a good online reputation. Regarding local businesses, reviews from your community can give you a good idea of what they are like. First, search online for reviews of garage door dealerships, and look for high-average ratings as a starting place. Then, dive into reviews from particular users to better understand how the company operates.
Although a company may have a few negative reviews, this does not necessarily mean that the company is bad. On the contrary, good companies often stand by their work and take the time to fix any issues with their customers. So, when considering whether or not to use a company, look at how they will respond to negative feedback. For example, does the company ignore its dissatisfied customers, or does it take action to correct problems? It will give you a good indication of the type of company you are dealing with.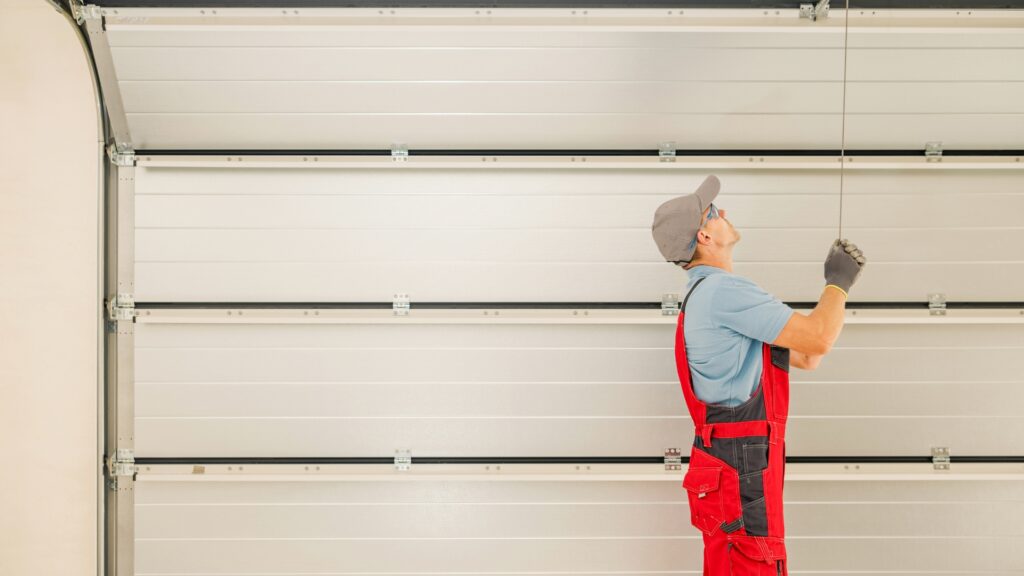 Think About the Local Garage Door Repair Company Service Range
When considering a company's service area, it is important to consider these three things before deciding.
Looking for a company with a service range that is neither too narrow nor too vast is a solid rule of thumb.
You want a trusted company that is local to your community and has a small enough service range that you can get the attention you deserve.
Pay Attention to the Credentials of the Garage Door Repair Company
It is important to choose garage door dealers that have been certified and have memberships with quality service organizations. That ensures that they have undergone independent verification and are in good standing.
Ask For Proof of Insurance
It is a legal requirement for garage door installers and contractor businesses to have insurance to work on your home. That is to protect you in case something goes wrong. An experienced and reputable garage door company should have no problem providing you with proof of insurance.
Check Out Their Service Offering
There are many garage door companies out there, and they all offer different services and products. Therefore, finding a company that meets your needs is important.
Emergency Service: Broken garage doors can cause disruptions and present safety hazards. If a broken door or opener prevents you from moving your car, it is important to have a garage door repair company that can respond quickly.
Expertise in garage door brands and models: There are a lot of different garage door brands and models out there. However, not all companies are created equal when repairing them. For instance, Clopay is one of the leading brands in the garage door industry, and its dealers are experts in repairs.
At Titan Garage Doors Lincoln NE, we know your garage is critical to your home. That is why we offer a full range of garage door services to keep your doors working smoothly and ensure your safety. In addition, we offer garage door installation serviced by our expert and professional garage door installers to keep your doors functioning at their best. With our same-day service, our team is here to help you with garage door emergency needs. So give us a call today to schedule an appointment!